Municipal Solid Waste Incinerator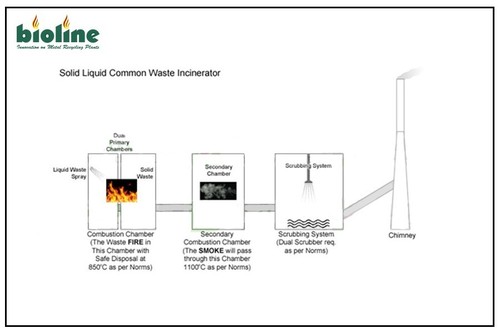 Municipal Solid Waste Incinerator
Price And Quantity
Product Specifications
PVC and Plastic Waste

Waste Incinerator
Product Description
An incinerator for solid waste is a large-scale waste disposal system designed to deal with large amounts of solid waste streams originating from industrial, commercial, and municipal facilities, as well as an airport. Due to the dual chamber construction, the incinerator can control temperature, incineration, and emission. Through this system, trash, debris, medical waste, animal waste, and other combustible materials can be disposed of safely.
A special combustion chamber is used for incineration. Incineration is not new, but with the increased knowledge about toxic chemicals released during combustion, and with the increase in garbage being burnt, incineration now occurs under controlled conditions. Several companies and municipalities use it for waste management.
The Environmental Protection Agency (EPA) identifies 135 waste combustion facilities that are in operation. More than 120 of them recover energy, and overall, the facilities handle 14.5per of the nation's 232 million tons (210.5 million metric tons) of municipal solid waste brought in each year.
The burning of municipal solid waste produces pollutants such as carbon monoxide, sulfur dioxide, and particulates containing heavy metals. By using air emission control devices, such as dry scrubbers, fabric filters, electrostatic precipitators, and a proper stack height, pollutants can be controlled.
Solid waste is trash derived from residences, offices, hotels, and canteens. Mostly, it consists of dry leaves, grass, twigs, waste paper, packaging material, kitchen waste, plastic waste, etc.
There is a range of physical and chemical characteristics in the waste mix. BIOLINE incinerators offer the following advantages when it comes to incineration of MSW:
99Per efficiency in combustion.
Minimum 1 minute gas residence time in the Secondary Combustion Chamber.
750 to 850degreeC and 1000 to 1100degreeC temperature in the primary and secondary combustion chambers, respectively.
Municipal Solid Waste Incinerator Specifications:
Material: SS 304 or 316L
Processing (Kg/Batch): 20-60
Power Consumption (Kw/H): 2-5
Volume(M3): 3.0
Production Capacity: 100/year
Trade Information
JNPT Port

Telegraphic Transfer (T/T) Cheque
Australia South America Eastern Europe Middle East Africa Western Europe Central America Asia North America

All India